7 comments Add a comment
I have been looking at the London 2012 website for the Olympics as I would like to go to some of the events and experience the atmosphere. I certainly won't be exploited by inflated prices and would travel from accommodation up to 100 miles each way rather than seek nearby accommodation as I would presume that these places are likely to hike up the prices for the event. I like driving and exploring the country, so that would be something to enjoy as well as not letting local businesses cash in with their greed. However, the delivery fee for the tickets is 6 which I find completely unacceptable and basically consider to be a rip off.
I have decided that I no won't bother going after all and will have to make do with watching the televised events instead. As it happens I did want to go to several Liverpool 2008 events as well, but the hidden charges were extortionate and so I didn't bother going to that either. I am used to going without where rip-off prices are made since I can enjoy myself in other ways which I wouldn't have been able to had I given in to the rip-off merchants.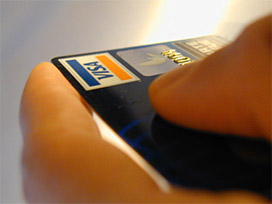 handling charges - pretty unreasonable when you consider the ticket price alone...
My gripe is simply with the excessive and often hidden costs such as handling charges for anything ordered online like this. It's not just tickets for major events and concerts, but also excessive post and package or handling charges levied at customers. I feel that all these charges are pretty unreasonable when you consider the ticket price alone is often no small amount of money.
By: Sebastian
Leave a comment