216 comments Add a comment
Here we have yet another communication to Sky Broadcasting from a disgruntled customer frustrated at the lack of customer care and endless problems with Sky plus recording.
To whom it may concern,

A few months ago, I temporarily and partly suspended my accounts, leaving it open with a minimum of service. Exactly one week ago, I found I could not record anything, nor even play-back my saved recordings on my Sky plus box.
"recording is not available..."
It came up with the error message "recording is not available call 08705 800 800 to upgrade your Sky plus subscription" I phoned in this number (which you charged at national rate) and an automated voice advised that I would be on hold for up to 20 minutes. In reality, it was a full 55 minutes before my call was eventually answered. It quickly became apparent that the lady taking my call didn't speak English as her first language and she also a strong accent that was difficult to follow. It isn't her fault of course, but some minutes were wasted before I finally realised that she was asking me whether I was a "Dr or a Mr"!
After some lengthy time speaking to her and explaining my situation, she said that she would upgrade my Sky plus subscription and that it would be activated "between two minutes and four hours". She then read the "terms and conditions" which took another 10 minutes on your national rate line! Some four hours later, I tried to record a program only to find the same error message as above. I phoned your national rate line number again, only to find that your office was now closed.
Having similar issues? Post a comment on our discussion forum
Saturday morning, at approximately 11 o'clock I telephoned your national rate line again, waited for 40 minutes and finally spoke to another of your colleagues, again her first language wasn't English, but at least she could understand what I was saying this time. Yet again, like some dj vu dream, I was promised that my Sky plus would be activated "between two minutes and four hours". This lady then proceeded to read the "terms and conditions" - I interrupted her to say that she didn't need to as her colleague has already read it out to me, but she ignored me and carried on regardless, wasting another 10 minutes!
At approximately 3:30 p.m. I tried to record on my Sky plus box and of course I got the exact same error message!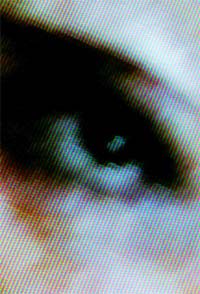 Phoning your national rate line for the third time (not counting the time I phoned only to be told that your office was closed) I waited approximately 20 minutes before I got through to a friendly lady with a Scottish accent. After having a good moan to her, she apologised courteously and again promised that this would finally be resolved. She was about to read terms and conditions again but this time I managed to stop her. The lady then said I should hold the line and she would put me through to an engineer. After some minutes the line went dead at her end, so I put the phone down and waited - fruitlessly.
By Monday morning, I was completely fed up and becoming increasingly angry that this situation was still not resolved! I tried a different combination on your national rate phone number and got through to an engineer after a few minutes. He was very friendly and keen to resolve the situation. After going through all kinds of procedures (this involved the assistance of my helper as I am physically disabled due to thalidomide and I am unable to reach the mains plug) such as taking the card out, turning it upside down, putting it back in, switching off the skybox, checking the skybox set-up etc. He drew a blank and recommended that an engineer be sent to my home to replace the apparently faulty skybox. The engineer advised me that this would cost £65. I thought this was a bit steep, but I reluctantly agreed. He told me that the earliest appointment would be today (Friday 25th August 2006).
This morning an engineer called at around 11 a.m. and duly replaced the hard drive. Obviously I lost all previous recordings, but I didn't mind that much because that least it was now going to work (or so I navely believed). The engineer told me that my Sky plus would definitely be activated "between two minutes and four hours" and he actually phoned in to your office to activate the account for the new Sky plus box. By 4 p.m. today - guess what? Yes that's right. Still no recording facility!
I phoned your national rate phone number (which I'm now almost reciting in my sleep) and got through to an engineer within a short time, of about a minute. After explaining to him about the engineer's visit this morning, he looked at my (by now extensive) records on his computer screen, and promptly informed me that the problem was because "no-one has activated your Sky plus account"!
I was completely flabbergasted and said so I didn't need an engineer then to visit my home after all?" - He simply repeated that my Sky plus account was not activated.
I repeat again, "So I wasted £65 for nothing then?" And he just spluttered after a brief pause Oh, I can't confirm that."
I replied, "But you just said that the problem was that no-one want activated it." He replied cautiously Yes that's right." Containing my anger I said so therefore, I didn't need a new hard drive!" He spluttered again I can't confirm that." Through gritted teeth I said, "But you just said the problem was that it was not activated!" Yet again, he confirmed that that was a case, but bizarrely this he couldn't confirm that I had indeed wasted £65.
Finally, he promised me that I would be connected within... Blah blah blah.
I told him that I was now totally sceptical and that if I wasn't reconnected within four hours. Then I would close my Sky account completely! He said, I had the right to close my account at any time, but that he would try and get me re-connected tonight. Then he said that someone would phone me, before adding "oh yeah it's a bit late now, so probably by Tuesday since it is a bank-holiday this weekend."
In anger, I started to compose this e-mail at 5:45 p.m. and I pressed record so that I could accurately copy the error message on the screen - and lo and behold, the blasted thing was recording!
I am pleased and relieved that this has finally been resolved a week later, after many phone calls on your national rate line, and after an engineer's visit today, but I am totally appalled at the level of service that you have provided, and I'm also angry and feel cheated out of £65, especially when your own engineer told me (although he couldn't of course "confirm" it) that the problem was that nobody had activated my account!
Since you record customers telephone calls for "training purposes" then you will be able to hear for yourself my accurate account of the above. I am quite frankly disgusted at your customer care, especially from an organisation, which prides itself on its reputation of efficiency and innovation.
I expect reasonable recompense for stress, the lengthy national rate telephone calls and the 65 engineering visit, which quite clearly seems (according to your staff) to have been entirely unnecessary!

I await your reply.

Yours truly,

Kevin Donnellon
Leave a comment