3124 comments Add a comment
Here's yet another Talk Talk gripe for you. I don't think for a minute that we are the only ones who are seriously disappointed with their poor customer service.
After five months of phone calls and e-mails, I have still not had a sensible and productive conversation with anyone at Talk Talk. I managed to get through to someone in Delhi today and I was then transferred a total of five times over the next hour. Eventually I was transferred back to the customer service person I spoke to in the first place. I wanted to do was cancel our line rental! Is it so difficult?
I never thought I would say this but we are seriously considering going back to BT and I thought their customer service was woeful. People complain about them all the time, but until you've tried a worse internet provider then you really don't now just how bad it can get. And believe me - you can be quite literally tearing your hair out with frustration! Now BT are not anywhere near as bad as Talk Talk in my opinion, so with this in mind I have just sent Talk Talk a letter of complaint and the text below is an extract of what I said to them:
For those who wish to complain to Talk Talk they have a dedicated contact page. Don't forget to leave a message on here and let us know how you get on!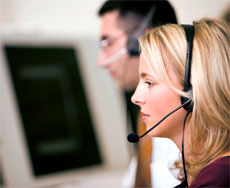 "I decided to leave BT because there customer service was terrible and I was promised that Talk Talk would be better, a lot better. But you are worse, if fact I think the worse company I have ever the misfortune to deal with! On our first bill there was statement Here at Talk Talk were truly committed to providing you with the highest level of service; I notice on our latest bill that this statement has disappeared very strange that!"
...come back BT, because all is now truly forgiven
Well I don't really expect to get a response to that letter, but who cares come back BT, because all is now truly forgiven since I have had such a terrible experience with Talk Talk!
By: Come back BT
Leave a comment