65 comments Add a comment
I originally registered with Sky for upgrade to HD and bought a new TV to take advantage, several weeks prior to the World Cup. The earliest date for installation they could give me was 14th August. On the appointed date, the engineer arrived and promptly told me that the chimney on my house, which is a normal 2 storey detached house, was too high and he would have to arrange a "qualified climbing team" to come out and install.
Because I have had previous bad experiences with Sky, I didnt let him go until he had arranged a new date which was the Thursday of that week. Not too bad, I thought. The "climbing team" arrived and duly installed. When they left they said it would take up to 2 hours to provision the new system. After 2 hours nothing had happened. I then negotiated the increasingly frustrating myriad of menus and suffered the "please wait patiently, your satisfaction is important to us" type messages interspersed with adverts extolling the virtues of SKY and its various extra services.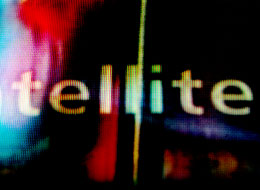 Next stop India then a transfer to the Call Centre in Scotland. The Call Centre operatives are always friendly, sympathetic and helpful but very rarely able to do anything. Eventually the operative said that she would initiate activation from her end (why had the installing engineer not done that when he installed the box?).
Then disaster struck - none of my SKY package was operational at all - SKY Sports, Premiership Plus etc. and all that during a Test match and with the first day of the new football season imminent. Then I was informed there was a problem with my account which would take 24-48 hours to resolve. I was very frustrated by this time and insisted on more detail and what they were going to do to resolve it. It became obvious that I was in a queue and that there was absolutely nothing that could be done. Friday came and still no SKY or HD.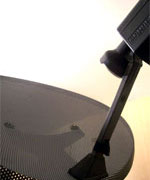 Many phone calls later, further waiting and more frustration with no hint that this would ever be resolved. By this time it was Saturday and the problem had not been resolved. After a 40 minute wait on holding listening to the adverts and apologies on speakerphone I spoke to India who soon transferred me to Scotland. By now I am VERY frustrated but immaculately polite. The response was that he had sent another "e-form" to escalate the issue but left me with no confidence that my issue would be resolved.
On applying further pressure and seeking to escalate the process, I was told that this would not be solved this week-end. He would not supply me with any names to escalate this quoting the Data Protection Act but eventually I got to speak to his manager who was also very polite and helpful. She gave me her email address and promise to give me progress reports. This was a step forward at least.
So there we end the saga so far, however all this followed a complete billing debacle which went along similar frustrating lines when I changed credit billing details. This ended in at least 4 successive months having my SKY account terminated for a significant period and always affecting peak evening viewing when I return from work.
My gripe is the frustration of the processes in place to address customer problems and the appalling quality of technical support given to customers of SKY. Polite platitudes are not enough and the eternal frustration that my voice is not being heard by SKY to improve the future of their service. I would certainly not recommend people to upgrade yet. I can only guess at the problems they are likely to encounter launching their Broadband service.
What would I like to see?
Simplified call answering system and menus.
Reduced waiting time for calls by ensuring more staff availability at times when customers are likely to call.
Proactive follow up of problems, even if only emails.
A better escalation procedure.
More empowerment for installation engineers - not leaving until card handshaking etc completed.
By: CJ
Leave a comment