119 comments Add a comment
I recently subscribed to the Sky TV, Broadband, and Telephone service, after having been with Telewest and Virgin Media for the past couple of years. What a disaster! First of all, the TV service is mediocre at best. You scroll through dozens of worthless, shopping, adult, gaming, pay-per-view, and radio channels before you get to the ones anyone other than a minority of the population really want to watch.
Sky Talk (the telephone service) required me to sign up with BT (something I did not really want to do) and pay a monthly line rental fee to them. Then, in order to get the Internet service they sent me an ADSL router that they said I had to use for their service to work, when I already had a similar router from a house I lived in previously. If that was all there was to it then I probably would not be writing this now, but it is not!
The Broadband service is slow to VERY SLOW in my opinion (and I live near the junction box so it should not be) and it is constantly dropping the connection with the Sky server. I tried to contact Sky customer service and I could not get through for two days. Then to add insult to injury they wanted to charge me for discussing the problems I was having with their services to the tune of up to .09p per minute! I was on the telephone with Sky customer service for over 42 minutes... on this call alone. Now combine that with the thousands of calls they receive everyday and I will let you do the math. WHAT A JOKE!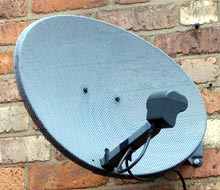 Why should I, or any customer, have to pay to speak to someone about a problem with THEIR service? The sheer audacity of any major corporation wanting its customers to pay to speak to them is insulting. Virgin Media do not do this, especially if you are using their telephone service. I realise this is a common practice by lots of major companies and banks, etc. But I for one, refuse to go along with this practice anymore. I have notified my bank and every other company I deal with that has this service that either they provide me with a standard or free-phone number or I will no longer use their services. To date all but one has complied.
The point is, Sky and many of these same companies are counting on the customers they claim to care for so dearly to pad their wallets even further. Well not me, never again! By the way, I am going back to Virgin Media where I had excellent service. Sky tried to claim I signed a 12 month contract with them and I would have to pay regardless until I told them that I would sue them for breach of contract because I did not receive the service I was promised and they could expect a letter from my solicitor. I have not heard from them since.
By: Getdeferyebass
Leave a comment