28 comments Add a comment
In April this year I visited a Sky Mobile Sales Van in Southend High Street. I spoke to a salesman, who persuaded me that their broadband packages would meet my requirements. The package I decided on was for was Sky plus, Variety and Knowledge Mix, free 2MB Broadband, reduced mobile call charges and free local and national calls on Sky Talk. The price seemed good at £41 per month including BT line rental.
The only other costs would be the Sky+ box for £49.00, plus £40 broadband changeover. The salesman told us that Sky Broadband and Sky Talk would be installed approximately 2 weeks after installation of the Sky TV.
I telephoned Sky, the requisite two weeks later, to be informed that the package I signed up for was not available in this area and hadn't even been ordered, and that I should contact another number to help us come to an arrangement whereby we did not lose out financially.
On phoning the broadband helpline I was informed that there was actually no broadband whatsoever available in this area and that nothing could be done to resolve the issue. My wife and I were informed individually on two different occasions by salesman that the broadband package was available in our area and was part of the contract. Given that broadband is not available where we live, we were obviously missold the product by the first Sky salesman.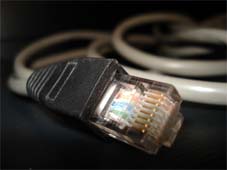 I have tried to contact them by telephone at least seven times, to try to resolve the problem. Each time I have been passed from pillar to post, and no attempt made whatsoever by anyone to deal with the problem. This is, in itself, appalling service.
I have subsequently discovered that a product called Sky Connect Broadband is available where I live. A satisfactory resolution to this problem would be for me to have Sky Connect as the broadband part of the package until such time as the previously agreed broadband becomes available, at no extra cost to me.
I've not heard anything from Sky yet, or Newscorp, Sky's owners, I emailed half their board. I know, waste of time, but it made me feel better. I'm also going to ask Sky to give me, by way of compensation, free Sky TV until such time as the package I signed up for is available.(once that flying pig stops blocking the signal,of course).
HOW does a company like this get to be so big?
By: SilentD
Leave a comment