12 comments Add a comment
How long does news take to break?
I ask this because fairly recently whilst watching television, BBC Breakfast News came on as usual at 6am with the North Korean Nuclear test as the main headline and a big caption.
"Breaking News" was displayed on a prominent red background so you couldnt miss it. Must be happening right now then I guess? Then, nearly two hours later, exactly the same headline was still displayed with the "Breaking News" caption.
Totally and utterly unnecessary and yet another example of how the media and the BBC in particular loves to sensationalise serious events. One only has to listen to the report of any major disaster. The more deaths the greater the relish with which they report it. You can almost hear it their voices. Also this so called News is not really news at all I think and if you bear in mind that the dictionary definition of news is - "Information about recent events or happenings, especially as reported by newspapers, periodicals, radio, or television."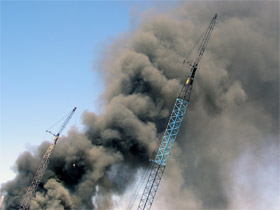 Instead of what HAS happened or RECENT events, we get endless speculation, conjecture and above all, waffle about what might happen or could happen if somebody eats lentils for supper! This is all usually brought to you by some 'expert', paid loads of taxpayers' money to tell you something that you already knew.
On the subject of our dear friends at Auntie Beeb, I tuned to the Denmark v Northern Ireland the other night. The BBC decided to broadcast this on BBC3 as well as BBC2 Northern Ireland. Get this the same broadcaster on the same match, yet TWO different teams of commentators and analysts. Could they not save us precious licence money and just broadcast the BBC2 NI coverage on BBC3 instead?
I tuned in to BBC2 NI as the picture was in widescreen unlike BBC3. I found it wonderfully refreshing to hear the Northern Irish commentators referring to the Northern Ireland team as "We" and "Us". In this ridiculous modern climate of political correctness, just imagine the outcry if Messrs Motson and Lineker and co referred to England as "we", given the bellyaching by the PC brigade about flying the cross of St George. Good luck to the BBC2 NI boys, perhaps one day this PC nonsense will blow over. Mind you as a Crystal Palace fan I said they would win the European cup!
By: Mark
Leave a comment