31 comments Add a comment
I am basically disgusted by the amount of media attention that the death of Amy Winehouse has generated. First of all my sympathies go to the family,because it's not easy when you loose a son, daughter, brother or sister.
As I said, my gripe is with the media, the hype and the music press. It would seem that the more dysfunctional an artist is, the more likely they are to be under the spotlight and to my mind that isn't a good thing.
she wasn't exactly an ideal role model...
People have been saying things such as "What shocking terrible sad news" and "What a deeply sad waste of a young and talented life". Personally, I'd say that anyone dying so young is a waste of a life regardless of whether or not they're famous (for whatever reason).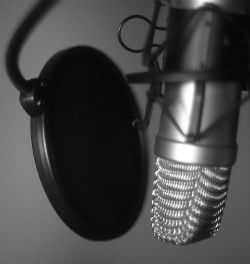 Also, whilst the circumstances surrounding her untimely passing are unclear I think it is important to remember that she wasn't exactly an ideal role model for many of her young fans.
In fact I read in the news earlier today that many of them are leaving packets of cigarettes and bottles of vodka amongst flowers, poems and other tributes. I wonder how many of those young impressionable people view her lifestyle as cool? How many of them might go down the same road?
Finally, I'd just like to say that I wasn't a fan of her music. Fair enough, we all have our own taste but because of all the news headlines and emotional outpourings we'll probably have to listen to all her songs over and over again on the radio in the weeks and months ahead. It's just a shame that the music press didn't show the same level of dedication when Gary Moore passed away a few months back. IMHO he was the greater talent and will be sorely missed.
By: Kenny
Leave a comment