23 comments Add a comment
The BBC's presenters think they are so damned comical when they are not funny at all.. The way they speak annoys me. Bill Turnbull (Billy and Billy Boy has also been used by the team) has such a clipped voice and hardly opens his mouth. Watch his top lip it is hilarious. I like Bill though but only because he keeps bees (I like bees).
Sian has the best presenting voice but her character is far too squeaky clean for my liking. She keeps it very PC but her contribution to the show is boring. One of the things they sometimes do is word-linking, the syllables of words start to merge and tagged onto each other, this is commonly seen on TV and heard on the radio and I hate it. The presenters must think they sound smart doing this.
Not one of the presenters are really funny, comical or entertaining. The funniest moment on BBC was when Charlie State accidentally farted. But what was actually funny was his co-worker's response. So what if he blew off, he is human. But on the BBC nobody acts human, they all act robotic.
Can all presenters just stick to the script or the facts and stop trying to inject their humour which isn't worth a snicker in my opinion. The other thing I notice is these presenters with a speech impediment. Kate Garraway seems to have thick teeth, obviously too thick for her tongue to deal with. Couple this with her lisp and OMG I have to switch channels because her voice does my head in. The other stand-in has the same thick teeth problem and her voice grates on my nerves (shes the one with the heavy upper arms).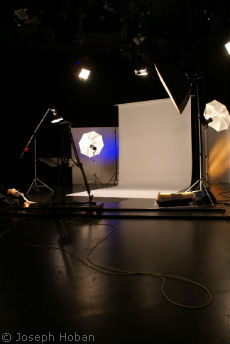 To all the TV channels: Get someone on who is more confident than these 'characters' and someone who is human and can connect with people, because in my opinion the likes of Lorraine Kelly really aren't good. Jonathan Ross (yes he cracks the odd good joke but its scripted mostly) and Lorraine Kelly regularly ask 2 questions within 1 question and even answer their own questions! They don't give the interviewee time to even answer and they don't ask the questions people really want opened up. In fact, I don't think they genuinely are interested in the interviewee. Oh and Lorraine Kelly's accent is pure annoyance, it is hideous!! Listen to the noises she makes and when she says 'oh no' - it is just a weird sound. I can't fathom what makes her popular and everyone I've spoken to says the same 'she is annoying'. So the popularity of Lorraine Kelly must be a myth! I'd rather have R.Kelly presenting if it came to it and he is in R&B.
I could go on but I won't...
Imagine if I open up my own TV show... (I've had days to prepare don't forget). The audience has been warmed up, I appear to rapturous applause..
"Hello, good morning and welcome to the Anita Nails It Show. I hope you all enjoyed the weekend. I myself went for a day at a local zoo. There was only 1 dog in there. Yeh!... ...It was a shitzu";
Anita
Leave a comment