36 comments Add a comment
I saw as one of the main Yahoo news headlines yesterday that there is 'uproar' about the new CBeebies presenter Cerrie, who has one arm. Apparently some parents are having to de-stress and calm down their children who have become upset and confused by a one armed TV presenter. Hello, it is hardly her fault is it? And surely she is entitled to a job like anyone else? Obviously some thickos still think that 'people like that' should be locked away in a basement so society don't have to have their small, pathetic minds challenged.
This is rubbish, the children who have noticed are probably naturally curious, and it is most likely the parents who have the problems about it. What do you do if your child asks about her? Simple - tell them she might have been ill or maybe had a bad accident and that sometimes amputations have to happen to save lives, or maybe she was born like it, and that is just one of life's little mysteries. But don't go all over protective and make out that it is scaring the child. If they are scared, then tell them to grow up and stop being silly. If the mock her then be a decent parent and tell them off being rude!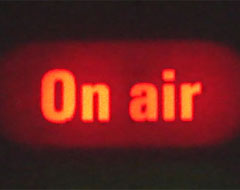 If Cerrie is still on CBeebies by the time our daughter is old enough to notice her disability and ask questions, then I will give her some straight sensible answers, and not patronise her with oversensitive bullsh*t about Cerrie being 'scary' and not fit for TV.
Please, please to any other parent considering that she she shouldn't be on TV just because she's only got one arm, just grow up and get over your silly, closed attitudes.
Go Cerrie, I hope your career flourishes!!!
By: Missus Hill
Leave a comment