52 comments Add a comment
Television has changed forever and not necessarily for the better in my opinion. My concern is with that certain type of show known as 'Reality TV'.
It would seem that there is absolutely no way of escaping this nonsense. On just about every television station, there is at least one reality show; and sadly, they are becoming very popular here in the UK.
The public are regularly subjected to reality tv shows like "Big Brother" and "I'm a celebrity get me out of here". I just can't understand why people would want to watch this rubbish. It's even worse in the United States by all accounts, because the subject matter there goes from the sublime to the ridiculous!
Who says lying on the beach of Laguna is reality anyway?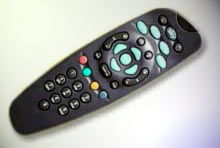 Who really wants to watch people go on dates, or watch the 'played out' lives of teenagers with so much money they don't know what to do with it? I certainly don't. Plus, what really ARE the restrictions to getting on one of these reality tv shows? And who says lying on the beach of Laguna is reality anyway? When that's defined as reality, my dog will speak fluent English!
I even came across this stupid reality tv show where people go off and have plastic surgery so they can look like someone famous, it's called "I want a famous face". Can you believe that? What on earth is wrong with these people? I don't think that this is really a good message to be sending out to people.
How about the cops and firemen who are risking their lives every day, and the people suffering from cancer? Isn't that reality? I think Television should rethink what is reality and what's not.
Leave a comment