21 comments Add a comment
No matter what a person is celebrated in whether it be acting, presenting, singing or sports, why do they always choose to live their alter egos?
I was in a restaurant recently when a well known female presenter came in with her minder. While she sat and had her meal the minder stood behind her chair, he was a big chap 6ft tall and 17 stone. When she had finished her meal, she whispered something to him at which point he immediately went and stood in front of the door leading to the ladies toilet.
When the toilet had been checked he beckoned to her with a nod that all was in order for her to use.
Celebrities are just ordinary human beings...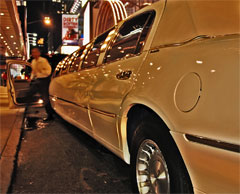 Makes one wonder which planet these people live on does it not? Celebrities are just ordinary human beings and it is after all at the end of day only a job. One goes to work, does what has to be done and then goes home. They're just like everyone else who works for a living except they get paid more and occasionally make the news headlines. Some of these people live in a fantasy world inhabited only with their own kind of disillusioned luvvies.
It can only be put down to the obscene amount of money paid to them. Top of that list has got to be footballers and so called pop stars. A friend of mine recently paid £47 for a gig at Newcastle Arena to watch a group of four unkempt old men. One was trying to sing while the other three were busy knocking seven bells out of two guitars and a set of drums.
If this is what it takes to become a celebrity, Ill stick to my job as a mortuary attendant where everyone is treated the same and money makes no difference...
By: Handyman
Leave a comment