24 comments Add a comment
Is it me, or are television series of late getting really strange and not making any sense? It's not just the story line that I'm griping about it's then endings (or lack of) as well. Why are these TV shows becoming more disappointing every year? They are trying to be this dumbed down, yet still clever type thing and it's just not working. You can't have it dumbed down and have a heavy story line that is entertaining to watch too.
So were you lost with "Lost" in the end? Did you actually get it, or did you like me think '6 years just for the ending to go, they all died and went to heaven'? That's it in a nutshell, there was no ending. We only saw how jack died, the build up, the flash backs and flash forwards, and flash sideways which turned out to be flash into purgatory and as interesting as flash dance... but they all died and went to heaven. I was really disappointed!
For you that don't watch the show "Lost", it starts when people crash land on strange island, loads interesting and weird stuff happens, they jump back and forth through their lives and then flash in a strange sideways fashion which isn't a flash sideways, but a flash to Heaven as it turns out. Well in my opinion they should have shown this going to Heaven bit in the first episode, because that would have been better then 6 years of some sort of story with a rubbish ending. If I wanted to watch people have some sort of weird life then die, I would have gone to Leicester or something!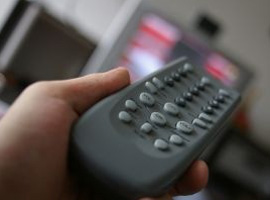 Speaking of flashes, it's not just "Lost" that had lost the plot, "Flashforward" has become a big and even weirder disappointment. The concept was great but its not living up to expectation. People all have a flash forward to April 26th 2010.. You would think that there would be some sort of clever story line with it, rather than strange group of people making everyone flash forward, but to what end? why would you want to do that? If the baddies wanted to send the world in to mass panic would a nuke or some sort of virus not work better and be simpler than a machine that plays with the space time continuum?
Then you have Heroes, which really only could have lasted one season. It didn't boldly go where not other superhuman series had gone before, it's been done to death and then some. Heroes took the X-men concept and kicked it square in the nuts 'till it fell over crying.
All of these television shows have something in common. They're not very well written, they may be acted well but the stories don't seem to make any sense and the events often don't hang together properly. The concepts behind these shows are OK at first, however they try to squeeze and episode into 40 minutes and to be honest, how can you tell a story properly in that time? I would rather have double episodes, or better still a series of movie length episodes. But that's besides the point, they're still badly written with substance, just people bouncing around and doing something that takes no stretch of any imagination, even in a Sci-Fi world!
I am going to be bold and say something that a group of people that read this site may find offensive.. Is it because these TV shows are written by Americans? Some of the greatest Sci-fi or TV series I've seen have been created by writers outside of the US? Maybe I'm generalising a bit here, but that's how it seems. You take Doctor Who for example, it got a massive injection of great stories and fantastic acting by British writers, the end result was a massively popular TV series.
My gauge of the American tendency to dumb down television shows is Life on Mars. In the British version you got "Sam Tyler" finally leaving 1973 and getting back to 2006, where he feels the guilt of leaving his 1973 colleagues behind and missing the people he grew fond of. So due to the guilt, the hate and a sudden realisation of where he was, he jumps of a building and wakes up in back in 1973 to save his colleagues and friends from a gun battle. In the US version of Life on Mars, "Sam Tyler" solves the crime, his colleagues and friends stand around laughing and then all of a sudden, they all wake up in 2009 on board a space ship en-route to Mars. The American version of Life on Mars was not just dumbed down, it was also stupid.
So what's the point to all of this? There is none. That will teach you to spending your time reading this.
By: Derek
Leave a comment