45 comments Add a comment
I commute daily to the City of London from Surrey. I use South West Trains to get into Waterloo everyday and I have to say their service is appalling. My gripe isn't about delayed or cancelled trains - I can deal with that every once in a while. What I am having problems accepting is the insane overcrowding on my line that in my opinion is just plain dangerous!
As far as I am aware there are maximum capacities for most buildings/vehicles etc - for example perhaps your local Sainsburys has a capacity of five hundred people. If they allow more people in than that, then they would be in breach of health and safety regulations and the fire department would be on their case.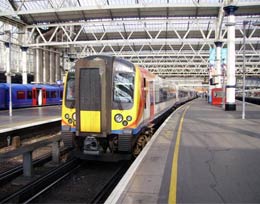 They cram so many people on their carriages - people arguing with each other
However, on South West trains there appears to be no such restrictions in place. They cram so many people on their carriages that I have on many occasions seen people arguing with each other and fighting to squeeze onto the carriage.
I have taken the matter up with South West trains who said that there is no maximum capacity on their trains and this is something that I find absolutely incredible. Imagine if a train derailed and fell onto its side - people would be crushed to death and suffocate - no doubt about it. Is there anyone else out there who feels the same way I do?
I mean anyone would think that South West trains are running a similar service to that in India where people literally hang out the windows and on the roof etc. I tough the UK was a developed country not a third world place.
By: Extremely annoyed South West Trains Commuter
Leave a comment