51 comments Add a comment
It really bothers me the way people are blaming the police for the death of that innocent Brazilian electrician last week. After all the bombing scares that have been going on in London recently you'd think people would know better.
I do think it's a real shame what happened, but you can't really say the police have done wrong? He may have been acting suspiciously and they did shout at him to stop, despite having sound knowledge of the English language he decided to run which really was a very silly thing to do. Why did he run? I mean, if you were in London and someone shouted out "Stop" what would you do? My natural reaction would be to stop and look at who shouted out.
I wouldn't want to take any chances and be caught up in the middle of a potential situation the underground or anywhere for that matter, would you?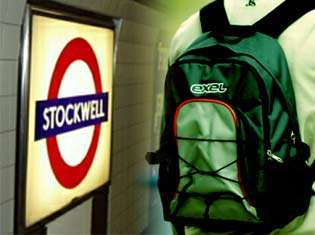 I think the police were right in the action they took as they can't afford to take any chances and gamble with public safety. They had a split second to make that decision and must have been under an great deal of pressure. It's just a shame that it was an innocent person in this case.
A serious mistake. To me, they only proved that they are doing they're job right and are trying to avoid a repeat of what happened on that dreadful morning.
Leave a comment