62 comments Add a comment
What's the point in struggling day after day making ends meet, paying your taxes and being a law abiding citizen? Well if current prison conditions are anything to go by, spending your life as an honest, upstanding squeaky clean Joe Public is definitely harder than doing time.
No wonder they don't want to leave...
Prisons have become a soft option from what I understand. They are more like cushy hotels than a place a place of punishment or rehabilitation. I've heard reports that some of the more relaxed regimes have satellite television, video games and Internet access. Prisoners can even get hold of drugs, mobile phones and sex whilst inside. How can this be? I don't even have satellite TV and I'm too scared to use my mobile because it costs an arm and a leg! So much for the notion that "crime doesn't pay". It may not pay, but it costs, and it costs the taxpayer dearly!
There was another case where a dealer regularly broke INTO a Yorkshire prison to sell "stuff" to the prisoners, yet none of the inmates felt the need to escape the same way. Doesn't that tell you something? They've got it easy in there all right and so no wonder they don't want to leave. Maybe that's why criminals re-offend, because there's no incentive not to. If they get sent down it's back to that cushy number again paid for by you and me!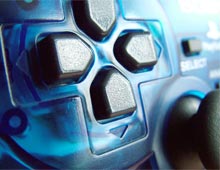 A spokesman for the Ministry of Justice tells us prison conditions are appropriate and that harsh regimes do not lead to rehabilitation or a reduced rate of re-offending. Well, we don't care! They've committed a crime so bloody punish them and stop putting them in these holiday camps where we are left to foot the bill.
We're told that there's a lack of staff and not enough prison officers to look after the growing numbers of inmates in our prisons. Here's a novel idea for you. How about you take away the nice things, the privileges etc. and then spend some of that money on more prison staff that can deal with criminals and treat them the way they SHOULD be treated!
Better still, why not have them do more work in the communities they violate. I'm sure the victims would feel happier in the knowledge that they were paying for their crimes rather than having a relatively nice time in jail.
Leave a comment