158 comments Add a comment
This might be a bit late, but I've just watched a documentary on the Royal Family and once again Prince Harry's behaviour and conduct was brought up. Now this isn't a gripe about whether we should have a Royal Family, we have one, and they are there, and they are reported upon by the media.
But I'm sure that it must get extremely tiresome to hear people constantly commenting on your dress sense, your relationships, the way you live, where you live, where you work, and in Harry's case your parental heritage!
For a start, a lot was discussed when Harry went on active service to fight. He was accused of being selfish by putting other soldiers in danger because he would be a 'bullet magnet'. Well perhaps if the press had kept their mouths shut, and no one knew, there wouldn't have been a problem would there?
Then there's the comments he made that were labelled as racist. While I do not think that his comments were particularly complementary, is he really the only soldier that ever said something like that? I suspect (and as I don't know him, I don't know) that the tape wasn't meant for a public audience. Why was it headline news then? Was it because it was said by Prince Harry? Would the country be in such uproar if Joe Bloggs said the same things? They might not be happy, but I doubt there would be the same outcry!
Then there's his drinking and clubbing. How unusual, a twenty something bloke going out and getting drunk and having fun! He's just doing what everyone does! Cutting loose and having some fun! And as for the photographer that he got into an altercation with, he's not the only man to get into a scrap after a night on the tiles is he? And he must have been pretty sick of having a camera shoved up his nose every time he breathes! I think I would react in a similar way.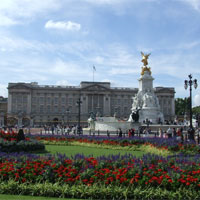 Leave the lad alone to do his job and live his life...
I know as a Royal he has a 'duty' to behave in a certain way, as he is a role model, but really, there's got to be a point where he can have a life surely? The Royals are not the exclusive property of the public, and in my opinion anyway, deserve to have a life and choose the way they live it. The average man in the street wouldn't stand to be told how to live his life and behave, unless the law was broken, so why should they? Both William and Harry had to lose their mother in such a public way and had to grieve in the public eye. That would be enough to screw anyone up, but they've hardly gone off the rails have they?
Leave the lad alone to do his job and live his life, he serves in the army and behaves like any other squaddie. Good on him!
By:Live and let live!
Leave a comment