22 comments Add a comment
I'm 22 yrs old, I've been with my boyfriend since I was 15 years old. He is four years older than me and we have three wonderful, smart kids. I had my first child at 16, another at 19, and the third when I was 20. I started to get my life back, after having my son, lost weight and I've been trying to become more independent. I started high school again and finally graduated having had to put that on hold due to the first pregnancy.
Then it was back to being pregnant again because their dad wouldn't use any form of protection, even if I said no. He basically didn't respect me at all and would often treat me like trash and be rude to me. He would call me such awful things which basically can't be repeated. He would tell me that I was nothing and that I can never be better than him, I can never go to College etc. Well despite what he said, I started looking into college locally, so that I can still take care of my kids whilst going part time. But then I found out I am pregnant again.
I've thought a lot about my life since then. How would my life ever be if I have another child, and if I didn't keep the baby. At the time it seemed better for me to have the pregnancy terminated than another baby. I weighed it all out and scheduled an appointment with the clinic (even though I am actually against that kind of thing). I missed several appointments because each time, being driven by my boyfriend, he would constantly argue with me and tell me that he'd probably just get me pregnant again.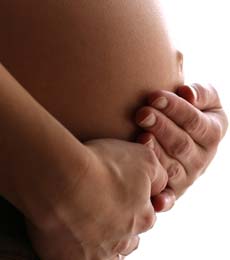 I feel that he is trying to trap me into a life of just kids. I want a career and I don't want to work at Wal-Mart, Target or McDonald's for the rest of my life. I have higher aspirations for my family and me. Since I was 15 I have had no help from anyone, taking care of my children. I don't trust people easily with my kids. I bend backwards for them and I don't think others would do the same for them. My parents are not very maternal, and his parents aren't interested in helping with their grandchildren while I am studying. They let me know that quite clearly enough. I don't need to get better in life, because their son is my way in life. He doesn't not make a lot of money, he makes enough for one person and we are on food stamp right now. We can't afford good quality healthy foods. We can't even afford baby food or milk for our baby.
I went to the clinic and the person I spoke to assured me that my baby is still young, no definition or anything. She said I was a little over 12 weeks, so I stepped out went home did my research online and saw that there was plenty of definition. The baby is very developed enough to recognize it's a foetus. I can't stand the guilt and decided to cancel the surgery appointment. I am now keeping the baby.
Here is my dilemma. My situation isn't getting any better, so I am wondering if I should give birth and just leave the kids with him. I know his parents will help and support him. Should I go to college to provide a better life for my kids in the future? I'm interested in a Nursing, Associates Degree, 24 months or maybe a bit longer. I'd want to take my kids later on, live with them and fwatch them grow. I just want to separate from their father. What should I do?
Leave a comment