6 comments Add a comment
The Wicked Witch of the West! Well she's done it again... she's grabbed the headlines and the spotlight once again. (Doesn't she always get her own way - just as Harry says?) Doesn't want the press or media invading her privacy?
Hmmm! Hasn't she for what must be the whole of her life, created trouble and bad feeling in her own family? Only her mother still supports her. Her ex husband (Trevor Engelson) was a film producer, how convenient for a second grade aspiring actress! Now she's digging up discontent and maliciousness against the Royal family.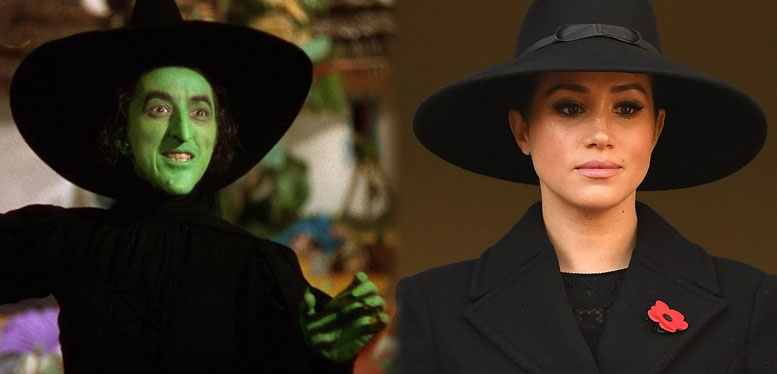 Harry and HER decided they wanted to leave the Royal family and become self-supporting and lead a private life. Umm... Very private? Why don't they just get on with it then? Hurry up and GO! Now it seems they still want the rewards but nothing else from the Royalty.
If you have gathered bad press dear Meghan, maybe it's because you have earned it! You wanted to tell our Queen which Tiara you wanted for your wedding. It wasn't five minutes barely after your arrival that we had to be 'enthralled' with your relationship with your father. 'Five minutes' later you were upsetting the lifetime brotherly love between William and Harry. Five minutes after that you were upsetting Kate and trying to rule the roost there too. Staff left due to your bullying (which you won't admit!)
Now poor thing, you say you felt like committing suicide. Yuk! You really are a most objectionable and nasty piece of work. Everything is always about Meghan! Meghan! Meghan! Look what you've done to anybody who comes in close contact with you. You are poisonous and definitely the Wicked Witch from the West! But, hey, you've achieved your goal again - to get the hogs share of the limelight and publicity.
By: Pam
Leave a comment