99 comments Add a comment
Teenagers: what connotations do they have? Violent, aggressive yobs who intimidate and attack innocent people, and have no respect for anyone. It seems that all young people are now believed to fit into this stereotype, and it infuriates me.
Not all teenagers are the same. I'm 14 years old, and I don't hang around the streets at night drinking and swearing. I don't cause trouble, and I have never been in trouble with the police. I respect the people around me.
However, I am still seen to be a yob presumably because of my age. If I meet up with some friends and we walk to the local shopping centre, we are immediately seen as a gang of thugs and people on the streets give us dirty looks and avoid us. If I go shopping, I am constantly aware of the security guard breathing down my neck, because as I am a teenager, that must mean I am automatically a shoplifter and up to no good.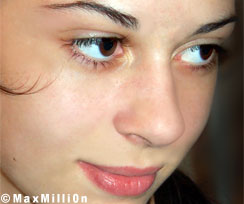 I am fed up of hearing the same old thing; that we should have more respect. But as a teenager, I am finding it more and more common to be disrespected by the very people who are making these comments.
Respect our elders? The very elders who glare at us in the streets, making comments and labelling us as yobs when we have done nothing wrong?
So please don't shove us all into the same category; we are not all gangs of idiotic hooligans. Most of us (teenagers) also think they are an embarrassment to society.
By: Sarah
Leave a comment