64 comments Add a comment
I will paraphrase a little to keep the details as discreet as possible but I am griping about an incident which took place over a year ago.
My father, a pensioner, was run over by a hit and run driver halfway across a zebra crossing. After hitting my father, the driver stopped, glanced over from a distance and noticing the elderly, unconscious man lying in the road with blood coming from a head wound, decided to leave pretty sharpish.
Fortunately, my father is resilient, made an excellent recovery and aside from some additional scar tissue and soreness for a year, did not overly suffer. In addition, I thought we had a case for investigation as there was a reliable witness, a notary no less, who spotted the registration and a general description of the vehicle which he passed to the police. From my understanding, the witness did not see the face of the driver or exact make of the vehicle but still successfully noted down the registration details.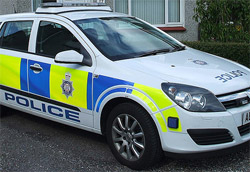 We were astonished at the police's reaction which was to explain they had more important things to do and his case was not investigated. To be precise, the sum total of the action from the police was to send a letter to the suspected hit and run driver and then consider prosecuting for the lesser crime of not responding to the letter. In the end, they did not even do this and to the best of my knowledge have not even physically been to the property of the suspect.
I understand that any prosecution is going to be tricky as the driver of the vehicle could claim that someone else was driving or that maybe the notary had made a small mistake in taking down the registration details. However, the fact of the matter is the police made absolutely no effort at all and this is what is shocking. If this had been Germany, France or even Kenya, this would at least have been investigated the police, but to do nothing at all...???
By: Getting it off my chest
Leave a comment