11 comments Add a comment
I am amazed at the comments I have been reading on this site. I was trolling the web and came across this site partly by accident. It seems to me that wherever an unfortunate experience occurs, we label the pub as typical of its breed. Like most people, I have had good and bad experiences in a wide range of establishments and that's just a part of life.
a customer taking a fly out of a matchbox...
I have listened to stories from an old friend who then ran a pub in a popular chain - not Brewer's Fayre. He told us of customers that turn up with every intention of complaining to try and extort reduced or even free meals. One woman came up to the manager and said "My husband will come in very soon, and I should warn you that he WILL complain about something" - and of course that is exactly what happened.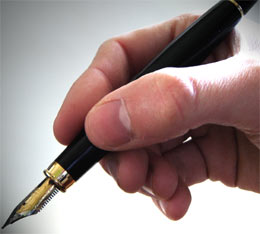 On another occasion the manager saw a customer taking a fly out of a matchbox, the customer then placed it on his plate having first eaten almost all of the meal. There were many other such stories. It seems we, the public can be sometimes more guilty of sin than the eating rooms we visit.
I have concluded that the British public have a lot to learn regarding the proper way to complain and how to communicate. To leave an establishment unhappy at the service and not point this out at the appropriate time means we leave with a festering annoyance and then write letters to the group management or GRIPES on the internet.
Having recently stopped en-route near the end of the M6 Toll Road we had a meal at The Orbital, a Brewer's Fayre pub. It may only be a sample of one, but the superb service we had refutes all the generalisations here. Contributors to Gripes pages should at least, "put pen to paper" to show a less obvious lack of fair balance.
By: Happy Eater
Leave a comment