82 comments Add a comment
Are we really sleep walking towards a police state? Britain has by far the largest number of cameras in the world with an estimated five million in public and private hands. That's about one for every 12 people. Of course it's only to watch the bad guys to keep us safe.
Is it that the population is being conditioned and moulded to get us to accept giving up our freedom and rights by accepting that a controlling and surveillance society is normal and just the way it is and has to be for our safety and well being?
One of the most popular programs on UK and international TV is "Big Brother". It gives the message that to live under conditions like this is OK even advantageous, the public audition in there 100s of 1000s to try and get in to be watched 24/7 and controlled to every point of their lives.
Britain's network of CCTV cameras as a deterrent...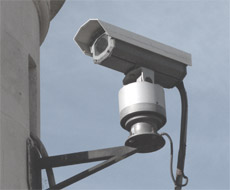 A dumbed down population is less likely to have the intelligence or open mindedness to see what is happening. Who would be the easiest to control and less likely to protest? An intelligent, articulate, ambitious and well informed population or one that spends their time wrapped up watching daytime TV.
It seems a long time since the concept of Big Brother sounded dark and menacing rather than part of light entertainment. But when the cameras are turned on the authorities, they can show uncomfortable images.
Do you see Britain's network of CCTV cameras as a deterrent to criminals, or an invasion of privacy? Being watched is OK yes? It must be if you do it to others.
By: Dos
Leave a comment