203 comments Add a comment
I can understand new parents not knowing what to do in certain situations, but when we are trying to have a family meal in a restaurant to celebrate someone's birthday, why does there always have to be a screaming brat who doesn't like vegetables? And more to the point, why are they always sitting at the table right next to me?
You can't hold a civilised conversation with this racket going on next to you. As for the eating habits of some of them, meal times at home must be something akin to feeding time at the zoo!
Those super nanny type people on TV say that you should ignore them, let them play the tantrum out. Well that is all well and good at home, but I am paying for a meal in a nice restaurant which is being spoilt by a woman who wasn't clever enough to use contraception.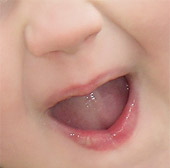 do us all a favour and for goodness sake hire a baby sitter
Why do people take kids to fancy restaurants when clearly they have no egg and chips? These places serve quality food and its meant to be enjoyed in a pleasant and relaxed atmosphere. The McDonalds burger joint is just down the road love; go there because you won't even have trouble getting the little brat out of the car seat into a highchair. Your little cherub can scream their lungs out there if they like along with all the other little monsters!
I ask the question why? If you want a night out at a fancy restaurant, do us all a favour and for goodness sake hire a baby sitter, that way we all might get to enjoy a meal in peace!
Leave a comment