75 comments Add a comment
It's one of the things that makes me bang my head against the wall with frustration. Why can't people in the UK just be grateful for what they have got? I get really annoyed at some of the things that people say, for example comparing Britain with another country and going on and on about how much better this other country is. It makes me want to help them pack their suitcase and then say to them "Well if you like it so much, why don't you go off and live there then?"
Here's another example. I've had conversations with people in the past and have perhaps been talking about a new piece of technology that's come out in Japan before it has in the UK. These idiots then come out with a typically stupid response such as "And that is one of many reasons why you should make your escape out of this depressing dump whilst you still can!" Absolutely infuriating, and by the way, why haven't you left already?
send them packing somewhere else...
For goodness sake, I am perfectly happy with living and working in the UK no matter what problems befall us and it has to be said, other countries have their fair share of problems too. Clearly, the people who describe the UK as a depressing dump are the ones that can't appreciate anything good about this country and I'd sorely love to send them packing somewhere else! Why can't they just appreciate the things that are good about this country instead of concentrating on all the negative things?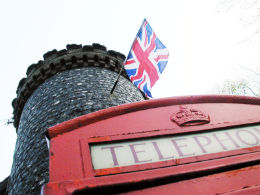 I have spoken with people who have visited the UK from countries such as Israel and Russia. They have nearly all said that if they were given the choice of any country to live in other then their own, they would definitely come to the UK and that they love everything British.
Well I guess there are always going to be some countries that are 50,000 times worse off than the UK aren't there and and that's all the more reason to appreciate what we've got instead of slating it.
Just think of countries in Africa like Libya and Egypt with all of the constant war and deaths and extreme poverty! Do you still think it's so terrible to live here?
By: Anonymous64
Leave a comment