175 comments Add a comment
News reports are warping the truth about the current immigration policies here in the UK. Please get the facts right before extolling the benefits of open door immigration policy! Greedy industrialists would have us believe that immigration is great for the economy.
It may be great for their profits by keeping down wages, but for the country as a whole it is disastrous because each immigrant has to be housed, fed, watered, have medical care, their children educated etc, etc. This is having a great toll on all services.
employers are thinking short term - money into their own pockets ...
I bet also that at least 200,000 cars will be put on the roads by the 600,000 immigrants we've received since 2004. Low wages to foreign workers mean they pay few taxes and contribute little to the provision of services they expect as a matter of right. They don't have enough spare money to pay into pensions and so will depend on welfare in later life. Therefore employers are thinking short term - money into their own pockets and to hell with the aftermath on society.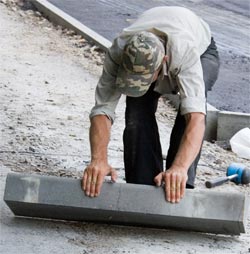 Also, it is said that these workers are doing the jobs the British will no longer do? Now, in large parts of Britain where there are few, if any immigrants, British people are doing all these jobs. Legal immigration at the present projected rate will lead to a requirement of about 1 million houses in the period 2003 2026.
There is growing resentment among the native population of whom 70 80% would like to see a tougher immigration policy. The ethnic population is also concerned about the direction of events. A majority of them (55%) also wish to see tighter immigration control. A majority of the population (69%) feel that Britain is losing its own culture.
It's time to start looking at the reality; the people want to halt immigration in its tracks and the government need to re-evaluate existing policies before it is too late. When are countries going to look after their own people instead of dumping them on other nations?
By: Steve Machin
Leave a comment