29 comments Add a comment
This is the second time I've been charged a penalty fee thanks to inefficient banking systems and I'm fuming about it. I paid the balance on my Nationwide credit card 3 days ago, but checking online I see that it hasn't arrived there yet. Since today is the payment date I'm going to be hit with a 12 charge. I rang up the bank and offered to pay the minimum balance using my debit card.
It would take at least 3 working days to do the transfer...
Their response was, "sorry we don't have that facility". I couldn't believe my ears! How convenient! Why can't Nationwide do what millions of retailers do daily and charge my debit card?
I then suggested that since my mortgage account with them has a rather large credit, that they could take the minimum payment from that instead. Surely its just a simple account to account transfer within the same bank?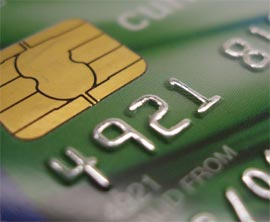 The response was predictable though. "Oh, no sir, we can't do that. It would take at least 3 working days to do the transfer!" Is that my problem or theirs? Why does it take so long?
On the slim chance that the money I transferred might appear today, I asked them at what time the transfers are received. They said midnight. Then I asked, is that considered to be today or tomorrow? Of course, it was tomorrow and so the 12 penalty fee applies regardless!
Now more than ever I'm convinced that the bankers are just sitting in their offices laughing at us, sure in the knowledge that there's nothing we can do; for they have all the power and we have none.
By: Mtspark
Leave a comment