54 comments Add a comment
In 1996 whilst in my late teens and rather naive I found myself an expectant father, alas the relationship faltered mostly due to my partners family's interference. During the remainder of my partner's pregnancy I repeatedly tried to make contact but found the family's barrier still firmly in place.
My daughter was born in early 1997 and I found myself completely cut off. I sent presents and cards which were returned unopened. Four years later my ex-partner married, she and her husband then knowingly made a false declaration to the Registrar's Office to have the husband named as the Father on my daughter's birth certificate where the entry had previously been blank. Still, during this time my pleas for contact had only been answered with abusive letters and denials of my paternity.
Now, a few years later their marriage broke down and I suddenly received a letter from the Child Support Agency demanding my details and that I take a paternity test if I denied I was her father. It transpired that they had been given my name by my ex-partner but instead of turning to the man named on the birth certificate to prove his paternity either way they came directly to me.
I could not deny paternity as I was fully acceptant of my role as her father. However, I would have thought that if this man had been legally accepted as her father then he would (at least) have to prove his paternity before the CSA came to me?
I have paperwork and audio recordings (including a perfect recorded confession of the false declaration to the Registrar) to back up all of this, but the CSA were not interested in any of it, just in getting my money!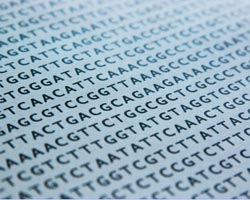 After all the above, I paid my due rate of child support including all arrears for around 2 years and was up to date. At the beginning of 2009 I lost my job and wrote to the CSA telling them I was now in receipt of Jobseekers Allowance. Several months passed and I found work again, I again contacted the CSA and informed them of my circumstances, it was at this point they told me that they hadn't received the letter telling them I was on JSA and that I owed them £1000 arrears. When I asked why they had not pursued me if I was in arrears I was told they had had a computer glitch which meant they hadn't been in touch.
At this point I agreed wholeheartedly to pay the standard £5 per week for the period I was unemployed , I made this payment and sent them a copy of the original letter I had sent them (recorded delivery), they were supposed to look into reassessing the arrears and get back to me
A few weeks later I get a call demanding my arrears, at which point I have to re-explain the whole situation (to the same person I might add) and once again she said she would go back and look into the arrears. Again, a few weeks later I called the same person giving her my new phone number and address and checked on the status of the case and was told it was an ongoing situation.
Now, today I received 2 letters via my old landlord telling me that there has been an Attachment of Earnings ordered to include the £1000 arrears. Naturally, incensed by this I call the CSA again only to be told that they didn't have my new address (despite having my phone number they were given at the same time) and they had left me numerous voicemails (which they categorically HAD NOT) and that they don't remember anything about lost letters and they couldn't possibly reassess the arrears.
I have documentary evidence of the entire case, copies of every letter and I know all their calls are recorded yet I cannot defend myself against the might of the greedy CSA. I have repeated until I'm 'Blue in the face' that I am perfectly willing to pay what I'm due, but only the amount that I'm due and not a penny more. What am I supposed to do? There is much more detail to this but I find myself stressed and exhausted by the whole situation.
By: Jay
Leave a comment