41 comments Add a comment
I suppose I fell into the age old trap of promising to provide my two children with the 'treats' for want of a better word and did not set up a formal agreement with my ex wife.
Over the years I have provided them with holidays either with me or with their mother, computers, an allowance, clothing (including school clothing). I have helped out with the school trips, given money to my ex wife at Christmas to help her and I suppose have spoilt my children at Christmas and birthdays.
I have worked hard, paid my taxes and always been on the end of the phone to sort problems. I have seen them pretty regularly up until the last few years as they are now in their late teens and have other priorities.
Their mother on the other hand has sat on her backside for 15 years and made no attempt to work! She has claimed all the benefits going and sat back and allowed me to make the necessary payments for my children's needs. I can just hear her now saying "ask your Dad he is loaded..."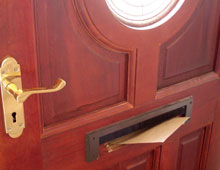 I returned from holiday at Christmas to find a demand from the CSA for £23,000 of arrears. Before I could respond my employer was served with notice to deduct close on £1,000 per month from my salary! I appealed of course, but my hearing could be 4 months away and until that time I am risking my relationship with my new partner, my home and my job. Requests for an amount that is more comfortable for me to pay until the hearing seem to be falling on deaf ears at the child support agency.
The arrears assessment has not taken into consideration any housing costs from 1995 to date despite me having a mortgage since 2000. Well is this what they call fair and am I being persecuted? Or perhaps I should just shut up and pay up, but on the other hand do I could do what many have done before me, put my foot down and make a statement? Because right at the moment I am at the end of my tether! Thanks for listening.
By: Wits End
Leave a comment