205 comments Add a comment
Yes another gripe to add to the ever continuing list of CSA gripes on this website!
I left my wife in 2003 but before I did I made sure they were well catered for. Well that was a bad move on my part. I paid my ex £16,000 lump sum for Child Maintenance so we could get on with our lives and not involve the CSA ,and then a further £1,880 total of £17,880 all of which could be proved if required at a future date.
The CSA contacted me in September 2004 looked at my income and said I need to pay £73 a week for my two Children. I stated that I had an arrangement with my ex wife, which they checked, came back to me and told me to carry on as we were. All was well and I thought to myself, I'm covered for the next 5 years and have bought my children's clothes, shoes, and all that they need but most of all love and happiness.
How much in arrears? £14,000 they reckon!
But oh no, not quite as sorted as it seems because it's August 2008 and time for an AOE (attachment of earnings) order on my wages. Well naturally I contacted the CSA to find out what was going on and they said "you have not paid your ex wife any maintenance for 3 years and 10 months, so you now owe over £14,000".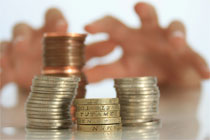 I explained the arrangement and the lump sum to them and involved a solicitor to with proof of payments etc., but all they said was that the payments do not count as "your ex wife applied for Income Support in September 2004 and your payments were just before that date." At least they admitted they were to blame for not getting in touch earlier as my file was cast to one side and not correctly looked into until now.
So thanks to the ever wonderful and competent CSA I'm now paying £634 a month £14,400 in arrears, my life has been turned upside down and don't know which way to turn. The CSA seem to me to be there to ruin family life and extract money from fathers no regard for feelings or circumstances. Life is now a living nightmare and I feel like a convicted fool. I just wish someone would shut the CSA down once and for all.
By: Poor Ash!
Leave a comment