29 comments Add a comment
I am a non-resident parent who has disappeared abroad. I was ex-military and then spent 16 years as a prison officer before becoming self employed. I have battled with the Child Support Agency for 6 years and my gripe is that a very corrupt and unfair system has separated many children from loving fathers.
For one child I was meant to pay 15% of my earnings. The calculations by the Child Support Agency reached as high as 90% of my earnings. The CSA refused to accept copies of my bank statements or Income Tax returns and stated all information had to come from the resident parent.
I tried to fight the Child Support Agency through the Court but I was told by the Magistrate to "Sit down and be quiet, if the Secretary of State says you owe money, then you owe money". The Child Support Agency does not have to explain their calculations, therefore if you are the father of the child you are guilty and a Court Liability Order is issued. At the end of 2009 the Child Support Agency was given new powers and could directly issue Liability Orders bypassing the court.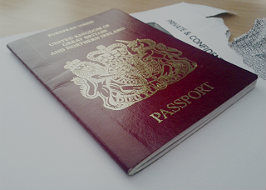 legal firms had stopped taking the cases
I tried to enlist help at four big law firms in Doncaster and was shown the doors. One solicitor that would talk to me advised me that as long as I had property I would not be left alone. I attended the Citizens Advice Bureau in Thorne and was told that there was nothing they could do for me. They said the Child Support Agency were a law unto themselves and that legal firms had stopped taking the cases because they could not win.
With the help of my father we wrote to everybody we could think of from the Ombudsman to the Prime Minister, all to no avail as the responses all directed us back to the CSA! In 2010 the Child Support Agency took out a court order on my property in Doncaster. The next step would be to force the sale of the property and take the proceeds. This would also close my business as I would have no where to store my stock.
I would argue that the CSA could perhaps even be responsible for some fathers taking their own lives as they are left with no finances and no hope. The only other option currently left to fathers is to leave the country and disappear. I've even heard that they are in some cases trying to have passports automatically removed to stop this happening.
Realising that my property was about to be pulled from under me along with it my business, I sold everything I could and chose to disappear. I now live abroad and will not return to the UK. At best the future for me in the UK would have been a bedsit on the DHSS and no money to take my daughter out, at worst a prison sentence for non payment of money I could not afford and did not owe..
I love my daughter very much and do not believe I took an easy way out. I keep in touch with my daughter by email, and still support her financially. My daughter was and is my greatest gift and I miss her everyday. I currently hold a three inch file verifying all the above and my story in great detail.
By: Maurice Milsom
Leave a comment