200 comments Add a comment
My gripe is another CSA related one I'm afraid. My sister has been split from her ex husband for a number of years and he has always been pretty elusive in making child support payments... for example stopping whenever he felt like it. Back last year he stopped paying child support for good following an argument with his daughter. My sister decided to approach the CSA for help.
He has told the CSA he earns £100 a week and they seem to have taken him at his word!
This guy has a limited company (he's a salesman) and is known to have a decent income, in fact he has often boasted about this to his kids and it's also obvious by his lifestyle. He has told the CSA he earns £100 a week and they seem to have taken him at his word! Given the turnover of his company is under 3 million, he only has to submit basic accounts to Companies House which don't detail his income. In actual fact we know he is earning between 35k and 60k per annum.
In my view the CSA should be asking for a copy of his latest accounts, along with his books showing the current period (given that accounts are historic), they should also get hold of his company bank statements etc.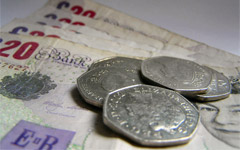 I'd appreciate some advice please. Can anyone suggest what approach my sister can take to get the CSA to actually confirm his income in this case? I'm sure this must apply to many other lone parents out there and seems an easy way to evade payment. In effect he is trying to stall his child support payments until his youngest is 16. I would also like to know if he can be chased retrospectively for payments if we can prove he has lied about his income.
Is the only way to involve a solicitor and then is there a legal right for the wife to get hold of his company accounts? I could go on as this man is devoid of any responsibility for his own kids. Even when he did pay limited and sporadic child support he told my sister he was paying her to bring up the kids!!! Any help or suggestions would be appreciated.
By: Kevin
Leave a comment