64 comments Add a comment
Hi Folks... here's another CSA gripe unfortunately. I am hoping someone can perhaps advise me on my current situation regarding maintenance payments and deduction of earnings, in particular what happens when you have an arrangement outside of the CSA.
I split with my wife in 1995 and happily made maintenance payments to her from day one for my two children. One of them is now aged 18 and starting university soon, the other is now 15. By the end of 1997 the CSA was taking so much money from my income that I was two months behind on my rent. Also, my phone had been cut off which was a great inconvenience and I had no insurance or tax on the car etc. It was a very tough situation to be in.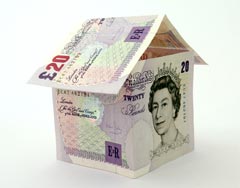 At this point I saw my only option was to leave the country and work abroad, which is exactly what I did. In 2000 I returned to the UK and worked for 3 months before I got a letter from the CSA demanding over £10,000 in arrears payments and telling me that the outstanding monies would be collected from my salary - deduction of earnings etc. Again, as I had no alternative I left the country and have now been living in a different country for 12 years. During this time I have had a standing order in place to my ex wife paying maintenance directly to her at the start of every month.
I now have the opportunity to return to the UK in a salaried position. Does anyone know if the CSA will pursue me for the payments over the last 12 years that have not passed through them? Would I be coming back to huge arrears, probable court action and a situation similar to the one I was in when I left?
I would like to return to the UK but being left with 60-70 pounds a week as I was previously will not make this a viable option. Anyway, I'd really love to hear any advice anyone can offer. Thanks
By: Stuart
Leave a comment