21 comments Add a comment
I am fed up with my ex's girlfriend's jealousy of our little girl, and of the past that he and I shared. My ex was ultimately responsible for walking out on his child (he had an affair), but this woman has done everything in her power to take my child's father from her and has finally succeeded in my view. I'm concerned that many women out there disallow their boyfriends to maintain a proper relationship with their children out of insecurity. I have discussed this with many people and find that I'm far from alone in thinking this.
This woman (my ex's girlfriend) was so worried about the possibility of my ex and I reconnecting that she made it extremely difficult for us to continue doing our child exchanges at each others home. She was afraid of having to deal with me, even though she was the one who had the affair with my ex. I was never mad at her for this. I was mad at him, but for some reason or other this woman hates me!!!
She made numerous false reports to law enforcement agencies, along with my ex, because I refused to exchange our child in the street almost a mile away from their residence. They said I created a scene, when in fact I refused to exchange other than at the house. My ex's girlfriend demanded that I not be allowed at their home and my ex caved into this demand by lying to law enforcement to obtain reports, so that eventually he could seek a restraining order to keep me from the home. This was all to please his girlfriend. Never was my child's best interest a factor.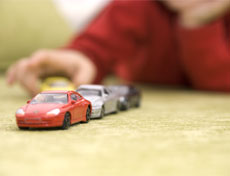 My ex also stopped coming to our child's appointments because his girlfriend did not want him coming alone. My boyfriend had no problem with this, because he was secure with my love. My ex then filed false CPS charges to try and wrestle custody from me after his wages were docked for child support. I understand that his girlfriend was furious that he did not have the same amount of money as when they began their affair during our relationship. Now, my ex had a baby with this woman and he has stopped visiting any of his children (he has older children from an ex before me).
I understand that my ex's girlfriend has not wanted any of the children present, because she wanted her own family and my ex's full attention. I am disgusted with the way these two are behaving. Why do women seek relationships with men who already have children if they are so insecure? They are destroying children's lives because of their own insecurities.
Leave a comment