80 comments Add a comment
This is my Monday morning thread about being employed, so if any of you here are in full time education then read on and listen to all the problems that a working life has offer!
The thing is, we need the money for food and bills and if you got them our little monsters! Many of the regular semi-skilled and unskilled jobs today really don't cut the mustard, especially when the average wage is less than £6 an hour.
This works out at just less than £10,000 A year, so how can anyone be expected to live on that? I'm taking home just over a grand a month, which probably sounds like a fair amount to a student or someone who has just left school. But I can assure you that once your accommodation and bills have been paid, there isn't really much left to live on let alone go out socialising.
Okay so youre not earning a lot of money, but take a look at how much of your precious time is given up in pursuit of this meagre salary.
Most people in full time employment work an average of 40 hours a week. If you then add to that time spent commuting, say a couple of hours a day as most of us have to travel at least 3 miles to get to work. That brings the total to 50 hours a week (10 hours a day) of work-related time.
Let's assume you start all this at 8am and get home some time between 5 and 6pm, and you plan to go to bed at a respectable time such as between 10 and 11pm. That only leaves you around 4 to 5 hours each night to eat, wash, enjoy your hobbies and actually live.
But wait a minute, what about that accommodation?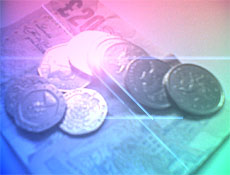 House prices have reached the point now whereby first time buyers have to have part ownership with the council because they're unable to afford the house on their own. As buying a house of their own almost impossible, many youngsters stay at home living with their parents longer than they used to. Whilst they are there, they are earning more but they aren't really saving for that rainy day. What they do spend doesn't go as far as it used to.
As you can see it's a bit of a vicious circle.
Add to all of the above the steady rise in the cost of living, the increased unemployment and the lack of new jobs. It's really not difficult to see how miserable 'the working life' can be.
Bottom line, were over worked and under paid so it should come as no surprise that some people decide to scrounge of the state!
Leave a comment