50 comments Add a comment
My gripe is exploitation of young workers! My son signed a contract on December 19th 2005 as an apprentice joiner to a local firm. By the contract date I would say that he is now into second year and due for a pay rise, but that's not how it works - or so it would seem.
His year apparently didn't begin until he started college in August 2006 so he therefore won't receive is second year apprenticeship wage rise until around August of this year!
What exactly was the point of the contract in that case? None I reckon, because it's obviously not worth the paper it was typed on!
It also means that this joker that he works for has had nearly nine extra months of work out of him at the first year apprentice rate of pay. Employers shouldn't be allowed to exploit young people in this way.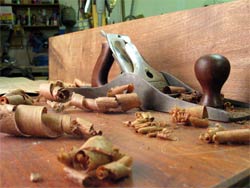 He actually started work as a labourer in November of 2005 with view to an apprenticeship. At the time he was getting paid (yep you guessed it) apprentice wages.
This rat he works for has made quite a saving out of my son as he should have by rights had the full rate of pay for a labourer during those nine months.
Does anyone know where we go to fight his corner and get some cash out of his boss for hard work he's put in up until now?
So far I have tried the CITB. Nice guy, but it turned out to be a complete waste of effort as they found in favour of employer. I wouldn't bother with them, you'll get no back up there!
By: Mary
Leave a comment