57 comments Add a comment
I think that the statutory right to four weeks paid holiday annually is actually pretty pathetic and stingy when you consider that the most you can expect from mean employers in this country is two or three extra days on top of that. Is it any wonder that our favourite pastime is taking a sicky or a duvet day and not going into work?
Throughout my working life the poor holiday allowance has been the norm with only one or two exceptions where I was managed to get around 25 days. Speaking to other people, the average in most companies is around 22 to 23 days unless you've worked for the them for a very long time.
That's another thing that is really pretty unacceptable in my opinion. Most companies require you to have worked for them for at least five years before they will even consider giving you extra holidays.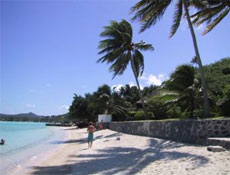 There's no time to really relax and unwind
I think employers only have themselves to blame if they feel their staff aren't loyal and are frequently absent for a variety of reasons other than their annual holiday entitlement. There's no time to really relax and unwind at the weekend, because most people need to catch up with things that they don't get time to do during the week when they're at work.
Four or five weeks in a year are easily blown at Christmas, Easter and maybe a summer holiday leaving you nothing to look forward to, other than our equally pathetic ration of public and bank holidays. To employers I say give your staff a break, let us have more time off on holiday and we might just work harder. Who knows, maybe you're staff turnover will drop as well.
Leave a comment