27 comments Add a comment
I have realised recently that many people in my position cannot afford to be sick, it is that plain and simple! I work in a low wage job with no perks. I work 3 days a week and I work shifts. If I am ill and I take time off, I just don't get paid.
I get statutory sick pay after the 3 waiting days - that's the equivalent of a weeks wage for me. Then the sick pay is roughly two thirds of what I earn. Recently I had to take 3 weeks holiday entitlement and arrange my shifts either side of those to allow for a minor operation and then recovery. To have taken the 3 weeks sick would have cost me 2 and a half weeks money, which I cannot afford. I would have got behind with the bills and not many companies care that you have had an operation. In a low paid job you really don't have much money to live on to begin with, and when I say 'live on' I'm talking about the necessities such as rent, council tax, gas, electric and food. I'm not talking about shopping form catalogues, store cards and other luxuries. I just can't afford those anyway!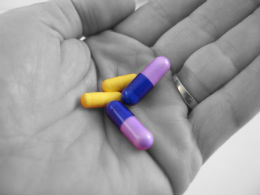 If you've had time off sick it takes weeks for the council etc. to sort any benefits you may get on top of the statutory sick pay and all the while you have others hounding you for money while you are ill or recovering. The council are one of the worst by the way. They tell you Pay it now and you'll get a rebate later' - which is fine if you have the money to begin with!
Then there are the "free" prescriptions. What a joke they are. I am entitled to free prescriptions because I am on such a low wage, and my daughter receives them because she is under 16. Recently I needed hayfever tablets as I suffer badly and have trouble breathing at night when the pollen count is high. I was given the name of the medication I needed on a slip of paper and when I asked for a prescription was told to just buy it over the counter. Well I can't afford 6.99 for 5 days supply I'm afraid! I guess I'll just have to suffer.
I also recently went for some lotion for my daughters' headlice and was told the same thing, which is JUST GREAT since some other parents don't bother to sort it out and my daughter gets her hair done once a week costing anywhere between 5 and 12 a time. I don't ask for prescriptions all the time, only when money is tight and myself or my daughter need something. What is the point of me being given free prescriptions at all when I can't get what I need when I need it?
So there you have it. Can anyone who is on a low wage actually afford to be sick and have time off work? I'd love to know how others manage in this situation. It would seem that only the well paid and better off are allowed the luxury of sick days!
Leave a comment