84 comments Add a comment
Hmmm where can I begin... Oh I know, over 60% income tax every going to the government month! Okay, I exaggerate a bit here but that's exactly what it feels like.
Thanks to the choices that this government and the previous ones have made, Britain has turned into the land of high income tax and is just not such a nice place to live anymore. And I for one, am not happy with this situation or for that matter the way in which my taxes are used.
I probably earn a fair amount more than you're average unskilled or semi-skilled labourer, but I've worked hard to get a better job; studied hard and worked long hours to better myself. I also think it is right and fair that I should pay more tax than those on a lower income, but I think this government has gone too far. They've skewed the system so that it isn't worth having a career because it just leads to higher taxes.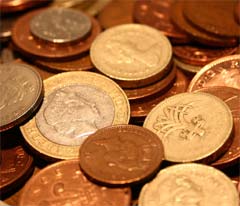 Income Tax - It's like being mugged every month...

Just because you earn more, does the government the right to steal more off you? You put blood sweat and tears into earning an income and they say something like, 'you have got too much money, give it here'. It's like being mugged every month. In fact it's worse, at least if you're mugged you can report the crime!

It's not actually paying income tax that I object to, it's the fact that other people seem free to thieve off the state in benefits fraud and mostly get away with it; thereby costing me even more in tax to subsidise it.

As for the amount of tax payers money that is spent on immigrants, both legal and otherwise, don't even start me on that one!

Leave a comment