224 comments Add a comment
Amazing isn't it? Someone has finally realised that there's pretty large number of lazy individuals in this country who are more than happy to sit on their backsides, do nothing and claim benefits. It's just a shame that it's the Conservative opposition party that's finally woken up to this reality and not the present government. For once in my life I'm considering voting Tory at the next election and my parents would probably turn in their grave if they knew.
We all know who these people are. I'm willing to bet that each and every one of us could think of a couple of faces that fall into the "work shy" category. A friend of a friend, someones son or brother. They don't work, have never worked and have no intention of working. They'll sit at home watching daytime telly, spending their benefits on fags and booze. Maybe they are a bit younger and don't quite fall into that stereotype. But they know the rules and they play the system just the same.
I'm not talking about people who are genuinely unemployed here. A couple months between real jobs is one thing, but a couple of jobs in five or ten years is another matter all together. This is seriously taking the proverbial by the way, and I for one don't like the thought that my (seriously inflated) taxes go towards keeping these benefit scroungers in a comfy lifestyle whilst other more deserving individuals struggle to make ends meet.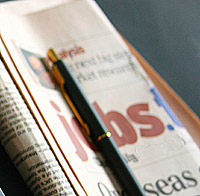 Some people genuinely can't work for health reasons
The men and women who are genuinely unemployed have my sympathy and deserve help. They will through their own merit find work and may well still struggle to survive (some employers should be locked up for taking advantage too!), but they'll take pride in themselves and earn a living for themselves. Likewise some people genuinely can't work for health reasons and they too deserve assistance. As for the fraudsters who claim incapacity benefit when they know damn well they can work, they ought to be ashamed of themselves.
I just can't understand the all take and no give attitude of these individuals. How can you feel good about yourself knowing that you spend a large chunk of your life living off other people and giving nothing back? It would be interesting to see how these leeches would fair if there were no benefits system.
So go ahead, let's get the long term unemployed out doing some useful community work and cut back their benefits. It might look like a form of punishment for being lazy, but if the cap fits...
By: Working man
Leave a comment