109 comments Add a comment
After reading a number of posts on this website regarding recruitment agencies and their lack of service towards the candidate, I have realised that many of you need enlightening on the processes and business model of an agency. And just so you know, I am a Recruitment Consultant.
One of the biggest complaints I have noticed is about the service received from consultants. The simple fact of the matter is this: You do not pay a penny to use our services. We receive contact from our clients informing us of their need to fill a vacancy, we will then look for the most suitable candidates and not waste our time with unsuitable applicants.
We do not work for the candidate. It is impossible for us to stay in contact everyone on our database and provide a consistent for a number of reasons. One being the fact that most sizable agencies have tens of thousands of candidates on their books. Secondly, the number of people who apply for roles that they are not suited to or qualified for is simply staggering, there is no way going to contact 100 unsuitable candidates when I need to spend time contacting the suitable ones to screen and prepare them.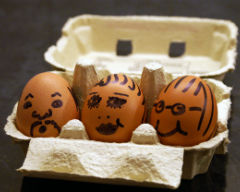 I am lucky to work in a specialist agency where the focus is on quality rather than numbers. However, I am familiar with the workings of high street agencies. I have also read a number of posts about never hearing back from one of these agencies. The problem here is that they have callcentre like targets: 90 outbound phone calls a day, X amount of CVs sent, X amount of interviews arranged, X billed each month before they see any commission. They simply dont have the time to reply to every application.
And before you complain about our huge salaries, Ill let you guess how much I earn. Expect to be surprised.
Ill close on a couple of helpful points to remember when using agencies:
Use an agency that specialises in your industry; engineering, I.T, catering, etc.
Dont apply to vacancies that you dont suit - youre just wasting time.
Just because you are looking for work it does not mean that there are any vacancies. Sometimes we are telling the truth when we say that theres nothing available.
And last but not least: Remember that you do not actually pay us anything and we are essentially a free service to candidates. I know you are frustrated that you are out of work, but I highly doubt that you would complain about the quality of a free meal if you were hungry.
Leave a comment