20 comments Add a comment
I am amazed that with so many gripes about supermarkets and their rising prices, or over use of packaging, under stocked shelves etc., that people still continue to use them. Sure, if you are working during the day and struggle to find time for shopping the convenience must be a big plus, but there are alternatives! Supermarkets aren't the only places where you can buy food.
Most of the country is now covered by vegetable box schemes and with a little forethought and organisation, food shopping at the local butchers, bakers, deli, and grocer etc. can be done to fit in with most peoples days off work. In the long run it probably costs less to buy your food this way because it is easy to impulse buy when shopping in a supermarket.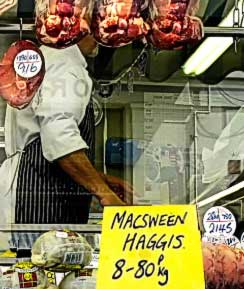 Most butchers have delivery schedules and the other local shops - delis, grocers etc. are always keen to do what they can to help individuals. They have to work that way because their livelihood depends on your patronage! The most important plus though is that food bought from local outlets supports the rural community and helps to reduce the amount food that is transported all over the country, or all over the world for that matter. It is therefore good for the environment as well as your stress levels!
I'm not saying that I don't use supermarkets at all. For some household products it is absolutely necessary. For example, I usually buy my cleaning supplies at the supermarket. I tend to place an order online though so that I don't have to visit the wretched places.
I have to say though, since my decision to try and shop without resorting to the supermarket aisles my family and I have consumed far better food and eaten more seasonally than previously. Food shopping is actually a real pleasure again and it is also something my husband enjoys these days whereas before - he wouldn't even set foot in a supermarket!
By: Jod
Leave a comment