104 comments Add a comment
I originally came to the U.K. to do a master's degree and stayed when I was offered a job. I worked in the IT field at the time and there was a demand. However, I now work in social housing. Not once have I ever been on benefits or even received employment assistance from the Jobcentre when I was briefly unemployed. In fact, the Jobcentre told me I was overqualified for any jobs they had even though I protested and said I would wait on tables, do cleaning work, etc.
She claims she is a single parent...
Fast forward, to eight years later. I am now pregnant and live in an area where there is a lot of council housing. One of my neighbours is 18 years younger than I am and is one month further along in her pregnancy. I am 39 and she is 21. She already has a 2 year old son and is in a 2 bedroom council flat. She claims she is a single parent although both children have the same father. The father works, but maintains another address and stays with her 3 days out of the week.
She gets full housing and council tax benefit as well as income support and child benefit, plus, when her baby is born she will be given a 500 voucher to invest for her child because she is "poor". She is so poor that just in the last month alone she bought a 40" TV, new computer and had Sky and broadband installed. Her children have all the latest toys and an expensive travel system. And she can apply for a Sure Start maternity grant since she is on benefits. Both her and the father that supposedly does not exist have been buying expensive toys and clothes for their children.
In contrast, my fiance and I own a 1 bedroom flat. We cannot afford to move for another two years and definitely will not get council housing since we are home owners. We are both in full time employment. Almost all of our baby's clothing has come from charity shops or been given to us since we cannot afford a lot. Even the baby walker, cot bed and moses basket have been bought second hand. We cannot afford the travel system our neighbour has and our son will be in our bedroom for a few years until we can move. We do not own a 40" TV and scrimped and saved for our computer. We will only be given a 250 voucher from the government to invest for our child because we are not on benefits.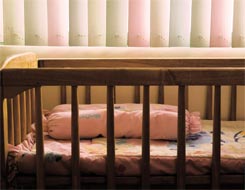 I also checked out working tax credits and will receive around 30 per month although our childcare will cost over 600 when I return to work. We are not eligible for council tax benefit or the Sure Start maternity grant and although my salary will drop by half now that I am on maternity leave and my fiance's will when he is on paternity leave, we will get no form of help paying the mortgage.
I think it is sick and disgusting that working people get nothing. I am an immigrant, but I have worked hard and have paid taxes all these years. I never received any form of help from the government and my university education was paid for by me! When I was briefly unemployed, I was willing to scrub toilets if I had to and last year when I needed some extra money, I took a second job doing barmaid work. I am 18 years older than my neighbour and worked until I went on leave last month, yet this scum has never lifted a finger and is being handed everything on a plate.
I know people go on about immigrants, but there are immigrants like myself who do not scrounge and assimilate. Also, I lived in another country before coming here where I had to learn another language. As soon as I got there I signed up for language classes. I was also working while learning the language and was tested as nearly fluent within 9 months. I get fed up when I hear people have lived here for 20 years and never learned a word of English. It is sheer laziness.
I informed the housing officer that my neighbour is scamming the system. She needs a kick up the backside along with all the others out there who are doing the same thing. If I can get to work whilst heavily pregnant and return after my baby is born, she and others like her can do it as well!
By: Soon2bmother
Leave a comment