53 comments Add a comment
Just had my first experience of contacting job centre plus! After 28 years I have been made redundant, naturally first thought was better register for work and benefits. Has anyone else noticed that this department has an attitude problem? I've been dealing with members of the public for many years and trust me, if I had spoken to my customers this way I would have been severely reprimanded or sacked!
First, thought I would pop in to the local job centre and met by two security guards and two members of staff having deep meaningful conversation and unfortunately they did not notice me until I interrupted. Before the words were out of my mouth I had a scrappy bit of paper thrust at me with 2 telephone numbers on. I asked if I could not just browse for a job but apparently "It doesn't work like that any more???" Customers must ring first. So I did and made an appointment.
However, my daughter had last minute interview for university (only told us today), so had to rearrange appointment. I telephoned the 0800 number to be "told off"as this was for new claims. I advised them this was a new claim but seemingly because an appointment had been arranged it was now not a new claim (sorry mind reading head was not working should have realised!). I was told to use 0845 number for local job centre. When I rang 0845 number they told me I should be contacting local job centre? Hang on there, this was the number given! Anyway they put me through to someone else and they couldn't rearrange the appointment either and I'd have to speak to correct department.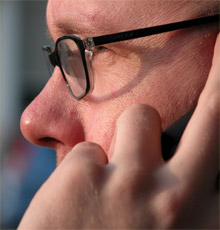 Finally got through to right department to be told off again as I was supposed to be ready and available for work and should not be thinking of taking a child to a university meeting (probably best to send 17 year old 150 miles away on own for 4 days - really very safe?).
Trust me, if out of the 18 jobs I have applied for in the last 2 weeks one kindly offers me an interview of position during these 4 days I will accept it and gladly return for it! I think after 28 years being made redundant on 4th of the month and having meeting with job centre on 9th (5 days) should be within the realms of acceptability! If I was still in a job I'm sure I would have been allowed to take these few days as holiday entitlement.
During those 28 years I have continued working and had 4 children and been the main earner. So my first experience of being a benefit claimant has so far been a nightmare, not my favourite experience being spoken to as if I was dog dirt! I now feel strongly that maybe certain people within job centre should relinquish their positions and give them to genuine customer focused people like myself who are out there now looking for work through no fault of their own!.
Well thanks all - nice to rant and get this off my chest. Don't really feel much better though, must be all the forms they have sent me that I now need to complete. Somehow I feel like I have committed a serious crime being made redundant after all these years and they are there to make life as hard, complicated and unpleasant as possible.
By: Customer Focused?
Leave a comment