33 comments Add a comment
I was recently made redundant from my own company as we had to go into receivership due to bad debts and spiralling overheads and the dreaded bank overdraft being taken away. We had been trading for well over 22 years and a lot of the staff (who also had to be made redundant) had been with me from the start. All I can say is that I was absolutely gutted that this had to happen.
After the shock of the world falling down on myself, my wife and the two children with the bank demanding the overdraft back etc. I went to the jobcentre. Oh and by the way, before it got to the redundancies I signed a personal guarantee and my wife and I lost another fortune in cash that weI threw in from our house adding it to our mortgage. All this just to keep the business going and the staff employed. But it was to no avail.
Anyway off to the jobcentre... What a farce that was. I was redirected and told to come back twice and only after one polite jobcentre employee sat me down, did I get a result and start my Job seekers allowance claim. Apparently it took them a while to realise that I was a class one NI contributor etc., even though I had all the paperwork P60 etc. from my first meeting. Talk about slow to get things moving!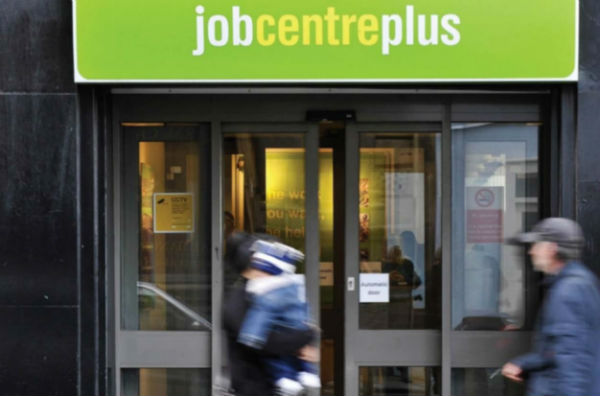 OK, so that was all finally resolved and I was told to return to the Jobcentre on the 30th December to meet "Louise" my job adviser on arrival she picked up my log book read it whilst standing in the middle of the open plan office, and proceeded to lambast me over the fact that I had not filled it out correctly, and that the handwriting on one page was not the same as on the other pages, and I quote "it should only be your handritten entries". I assured her it was my work. In fairness one page was much neater than the other as I had used my fountain pen. But this rant was all in front of the half empty office (Christmas ??) but within 3 metres of a Group 4 security guard who was propping up the wall with his arms folded along with 12 other people, a mixture of staff and job seekers.
Respect? Ha bloody ha! She should read the DWP charter and brief that is sent out to them all. At the end of the day I am a customer not something that needs scraping from the bottom of her shoes. I am now aged 53, have never been unemployed and have contributed to the welfare state considerably over the years. It has been a very difficult end to 2013, and I find myself needing some help and support from the welfare state for once. I was actually starting to feel a little less depressed, perhaps with even a hint of Christmas spirit. However, by the time I left the building I seriously considered the local bridge and the river.
By: Davo
Leave a comment