32 comments Add a comment
My gripe is about PC World, how completely inept their staff can be and how useless the online store feedback questionnaire is.
I needed a Netgear DG834 router. Don't ask why, I just needed that exact make and model, and I needed it quickly. The phone line told me the Slough branch had three. When I got there the service was really slow and they didn't have any. While I was waiting to be served, a member of staff made eye contact with me, said nothing and then walked off.
The loud in-store music made it difficult to talk to the staff. I was told there were seven Netgear DG834s at the High Wycombe branch and one was reserved for me there.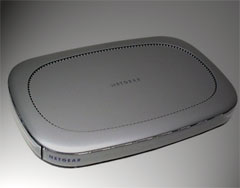 So I went over to High Wycombe, gave my slip to the assistant who came back with a Netgear DG834M. No, I said, that's wireless, I want the non-wireless, DG834. He went off again and at last came back with the fabled DG834, the one that I originally asked for.
At least it was sold to me at the online price of 55 instead of the in-store price of 70. I told the assistant at PC World High Wycombe about what happened earlier. He replied, "We have had a lot of complaints about Slough".
When I got home, I tried the "Store feedback" page on the PC World website to complain about the phone line being wrong. I don't know if they've fixed it or not, but you try it. You get page after page of questionnaire and nowhere to write my complaint!
By: Phil
Leave a comment