9 comments Add a comment
Pointless emails from recruitment agencies are the latest spam that will hit your inbox if you decide to go looking for a job... well, that's my experience anyway!
I signed up with a few well known websites such as jobsite.com and jobserve.com a while back and have recently updated my details and my CV on there as I am looking for work at the moment. I expected recruitment consultants to contact me from time to time with relevant jobs but what I didn't expect (or want) was an inbox full of irrelevant spam most days.
It's hard enough looking for a job with the knock backs, the time wasted at interviews only to be crushed by an HR guy who's on a power trip and only wants to recommend people who like football and getting drunk on a Friday night. Oh yes, you should never underestimate the power of those human resources people who know very little about the job but claim to be people people'. Perhaps I'm generalising, but I'm so angry right now.
Why am I really tee-ed off receiving emails from recruitment agencies? Well it would help if the actually bothered to look at my CV and profile. It would give them an idea of the kind of job I was looking for and they would be aware of my skills. Instead they seem to run an automated query against a database and pull my name out for some totally unsuitable positions. Then of course there is the ultimate disclaimer If this job specification is unsuitable, the details that we have are probably out of date or incomplete. Please click here to update. - bunch of lazy gits!
They just do a search on keywords and they don't always get that right. I was recently sent an email about a meteorology job, which has ABSOLUTELY nothing to do with my particular field of expertise. How did they manage to screw that up?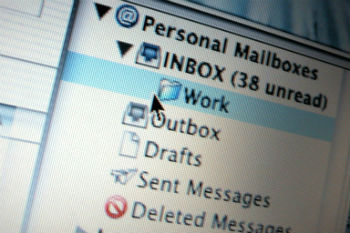 Then there's the first contact phone calls. Just to see if you're looking for work, where you want to work and what your skills are. Well hello? You pulled my details from the Jobsite database because I recently updated my details and profile. What does that tell you? My skills are listed there and my location too. Sometimes they ring up and genuinely want more info about things that I haven't mentioned, well that's fine. But to ring me up and ask me questions when the answer is in the very database you pulled me from... that really annoys me.
Maybe I should give up looking for work in my area and become a recruitment consultant instead. You don't need a brain or the ability to use a database. I could do this in my sleep and put my time to something useful!
Leave a comment