16 comments Add a comment
I was a happy Sky customer for 18 months when I decided to move to new area and wanted to have my Sky moved with me to the new address. This is when my nightmare started. I moved on the 16th October 2009 and called home moving team the same day. They promised that I will have everything sorted within 2 weeks.
After 2 weeks nothing happened. I didn't get any of my services at the new place even though I was still paying for them. To cut a long story short I haven't had TV for two and a half months and no broadband for nearly three months. I've called Sky every day and spent nearly £200 on phone calls. Each person I talked to told me something different and everyone kept transferring me to different departments or putting me on hold for ages (normally 10 -50 minutes on hold during each phone call). I begged and I cried because I was so upset! It felt as though they were just playing with me and I spent Christmas alone at home with no broadband, phone or even stupid TV!!!!
In mid January I decided to cancel my contract! I though, OK right maybe the problem was with my account (what else could I think), so I asked my fiance to sign up with them on my behalf. He did this and we were promised that everything will be sorted within 2 weeks. We had a guy to install our TV on the 21st of January, but still hadn't received a router in the post so we had no broadband and no Sky Talk.
We kept calling them again every day and at first they told us 'You'll get your broadband within next 24 hours' Nothing happened so we called back and were told we have to wait another 48 hours. A couple of days passed and the next date we were given was 17th February, then 24th February and the latest was 3rd of March!!! Of course when we called back on the 3rd of March! We were told 'definitely the 4th of March, oh wait wait... there is a mistake. I see that your broadband and Sky Talk was installed at your address on 3rd of March 2009, but there's something wrong because it looks like someone else had the same phone number before you at this address.'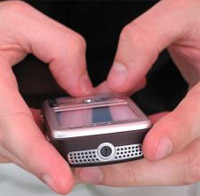 Throughout all this we heard a variety of excuses including that they are stuck as BT is blocking their line somehow, or that one of the Sky employees didn't update my account properly. Can you believe this? It's almost unbelievable... By the way, every time I wanted to talk to the manager of the person I was speaking to I was somehow suddenly disconnected.
Finally we decided enough was enough and called them to cancel our account and all the services. They said that we can cancel our Sky Talk and broadband order on the phone as they haven't been even activated yet. So we did. We were transferred 4 times before someone was able to do it for us. We were also told that if we want to cancel our TV services (and we are able to do that as all customers can leave them within 30 days since their tv was installed) we have to send letter to Livingston, West Lothian - we received 2 different addresses from different departments.
So to be on the safe side we have sent 2 registered letter to both places. After few days we received letter that our Sky Talk was cancelled and then few days later we got a letter from their office saying that they are very unhappy that we want to cancel our Sky TV contract, but that they cannot do it for us. And we have to stay with them for 12 months!!!
I ordered BT broadband same day we cancelled our Sky Talk and BT gave us an estimated date of 9th March. We will end up paying £35 to BT (line rental + broadband) and then £20 to Sky for a TV service that we don't even want any more. I'm so afraid that something will go wrong again and I really cannot stand being offline any longer. I really don't want to fork out £125 pounds for new line and even if I wanted to I can't because we are renting and our landlady will not allow it.
I was offline for almost 5 months and was quite depressed with the whole thing which was their fault in the first place. Lost lots of time, frayed nerves, hundreds of pounds in phone calls and paying for service I didn't even have.
Leave a comment