11 comments Add a comment
Wow that seems like a good deal! Sky Talk,TV and Broadband for an ideal price! That's what I said to myself back in Oct 2007 when I signed up to Sky, having moved to a new address.
One year later (after persevering with a diabolical broadband connection) I decided enough is enough and rang Sky Customer Services to cancel the broadband and also Sky Talk, but expressed that I was still happy to continue my TV subscription (Incidentally the date of this long, laborious phone call was Oct 21st 2008).
June 4th 2009, I rang my bank as I had some financial enquiries, only to discover that Sky had been continuing to charge me for my phone calls - even though I was now in a contract with BT and had been ever since the cancellation date with Sky. Having heard this I instantly got on to the phone to Sky to resolve the matter and after only a mere 37 minute wait of listening to vocal Sky advertisements (over and over again), I was eventually speaking to a customer services representative. I explained the scenario and was then put through to another department.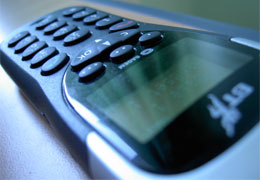 After explaining the situation yet again, to a sympathetic ear I might add, I was told that they had recognised there mistake with the charges and even though they had record of my cancellation, they had unfortunately failed to actually CANCEL. That's just great isn't it? I was told that someone would get back to me within 72 hours of the call. If you haven't guessed already, no they didn't get back to me, so again I rang them a further 3 times until I decided to phone Ofcom - who advised me to write a letter.
Finally 2 weeks later I received a call from the management department who told me that I could have the fee they owed me deducted from my Sky TV bill. I nearly split my sides laughing when she told me that and I responded by telling her absolutely not and that I wanted a cheque for the amount sent to my address as I had no faith in this multi-million pound business. She replied by telling me she was only trying to resolve the matter as quickly as possible and that if I wanted my money back I would have to wait yet another 28 days for customer relations to look into it.
The date today is 30th July 2009 and have they contacted me? No - of course not! There's no sign of even an apology let alone the money they owe me for having charged me for 9 months of phone calls that they were not entitled to. WHERE IS MY MONEY?
You can guarantee if I or any other customer had failed to make payment they would of cut us off without a thought and they'd still demand their money!
By: Heather Dymock
Leave a comment