29 comments Add a comment
A road pricing petition was set up regarding the government's proposal to introduce road pricing which will mean you having to purchase a tracking device for your car and paying a monthly bill to use it. The tracking device will cost about £200 and in a recent study by the BBC, the lowest monthly bill was £28 for a rural florist and £194 for a delivery driver. A non-working mother who used the car to take the kids to school paid £86 in one month.
On top of this massive increase in tax, you will be tracked. Somebody will know where you are at all times. They will also know how fast you have been going, so even if you accidentally creep over a speed limit in time you can probably expect a Notice of Intended Prosecution with your monthly bill.
A petition with over a million signatures objected to road pricing and now the government is looking for other excuses to try to get round this but trying to pretend it is listening to the motorist.
What is Brown up to with all these extra taxes being dumped on the decent individuals? He has wasted plenty of money on the Iraq war, on the NHS without any improvements so where has all this money gone if services haven't improved?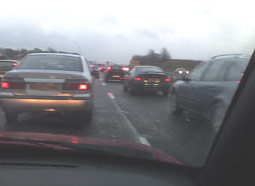 It is just another cover up like green taxes so that he can squeeze more off us as well as trying to keep track of us with the Big Brother principle. It would be nice if all MPs could be fitted with a device which kept track of everything they did so that the British public could see what their interests were and why certain policies were being implemented for the personal gain of the MPs backing these proposals. I bet the MPs would have too much to hide so in the interest of the British public there is more of a requirement to fit MPs with devices than Mr. Average to get penalised for doing 31mph in a 30mph zone.
It is about time ones like Brown were brought to justice for the negative effects on the lives of decent people even though many less deserving people have done well with more handouts.
Road pricing is a bad idea and the sooner Labour government are out, the better.
By: Constructive On New Services Especially Recognised, Valued And Tested In Very Extreme Situations
Leave a comment